There is no better or safer way to have your vehicle towed than with flatbed towing. At J&J Towing Service, we offer the safest flatbed services in town, and stay on call 24 hours a day.We can send a trusted technician to assist if you've been stranded anywhere on the road. Flatbed towing is by far, the safest way to transport a vehicle anyplace. Our flatbed trucks give your vehicle the secure amount of support it needs. It doesn't matter if your destination is a few miles or across the city, we always deliver results! You don't have to take a chance and rely on the random towing company anymore. We're extremely punctual and always on time, so you can feel a bit more relaxed. When you need help, you know who to call!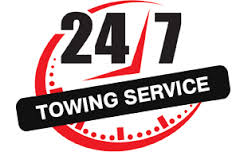 At J&J our towing services include, flatbed towing, Small Equipment Transportation, long distance towing, exotic vehicle towing, luxury vehicle towing, wrecker towing, accident removal services, and 24/7 roadside emergency assistance. We really go the extra mile assisting our customers. Our friendly attitude and professional towing services have led to plenty of referrals. Whether you're looking for a flatbed towing or a long distance towing, you've definitely come to the right place! Our customer care team will provide you with an excellent quote beforehand, which you will be able to present to our drivers at the scene. No more guessing games or waiting long hours for a tow to arrive!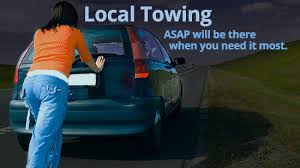 At the first sign of trouble, gently take your foot off the accelerator. Don't brake hard or suddenly. Carefully steer your vehicle to the far right-side of the highway while keeping your eye on traffic and using your turn signals to indicate your intentions. Stop your vehicle as far away from traffic as you can. Don't stop your vehicle in a traffic lane.
If you are on an Interstate or other heavily traveled highway, try to exit if at all possible. If you have a flat tire, it's often wiser to risk damage to the wheel rim than to try to change it on the side of a busy highway where you might be hit by fast-moving vehicles.
If  you cannot exit off the highway, be absolutely certain traffic conditions allow you to change a tire or make repairs safely. Remain alert to the traffic around you. While outside your vehicle, avoid turning your back toward oncoming traffic. As an emergency precaution, look for a way to quickly get out of the path of an impaired or distracted driver. If you have passengers, have one of them observe traffic to warn you of possible dangers.
And Never assume that the driver of another vehicle can see you, so make your vehicle as visible and conspicuous as possible. Reflective triangles and flares provide an effective warning to other motorists. At the very least, use your emergency flashers, and if it's dark, turn on the interior dome light. Raise your hood and tie something white to an antenna or hang it out the window so law enforcement officers know you need help.
If your vehicle is safely away from traffic, wait inside the vehicle with the doors locked and safety belts buckled. There is protection inside your vehicle – but none outside of it. Use your cell phone to call for help, such as a tow truck or roadside assistance. If a stranger stops to offer help, open the window slightly to talk but don't open the doors.

Also a friendly reminder to take your ezpass once your car is towed.